Glass art in person:
Today we are presenting you Stephanie Hartmann and her works!
How it all started …
During her studies to become an oclist she first came in touch with glass work: on an excursion about the making of glass eyes. And fascinated by the hot glass, all it's colors and shapes, she took the chance and registered to a lampworking beginner's course.
And she cought fire.
How it went on …
More courses followed – she attended classes hold by national and international glass artists.
At home she set up a glassworkplace where she experiments, tests, tries and relaxes.
"Here I create my own colorful world made of glass in the hot fire …" she says and shows us some of her wonderful works: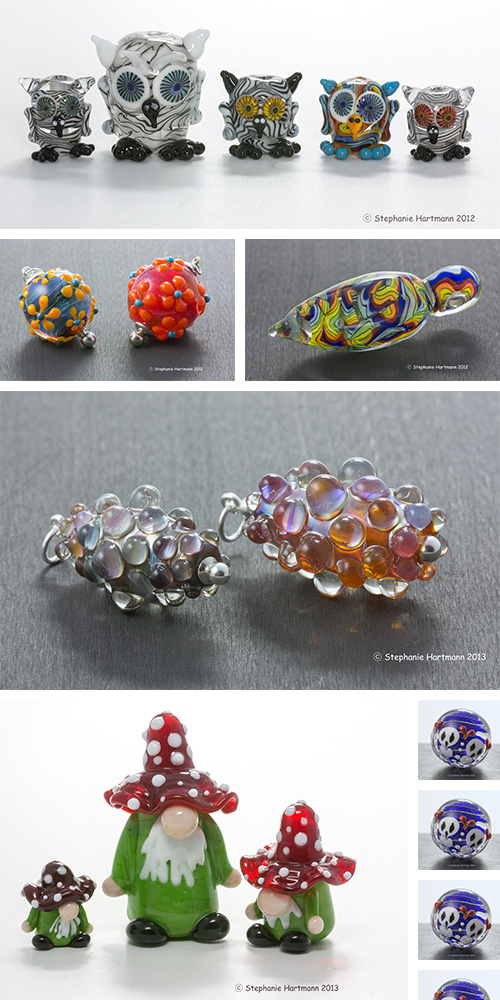 Luckily no end near …
That's not all: some of her current objects of study are WigWags – colorful, twisted glass rods – and she made a tutorial specially for this newsletter, that we proudly present you in the next article. Of course with our frit 😉
Contact
If you want to see more of Stephanie's works, visit her Facebook page or her Website.